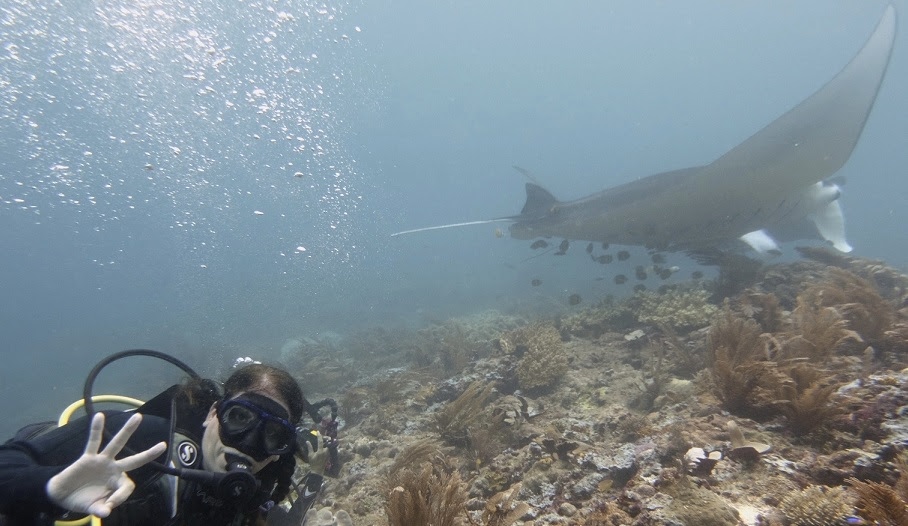 I had a great time with the crew of the Ratu Laut!
I had a great time with the crew of the Ratu Laut. So helpful and friendly! Otnielle was a very knowledgeable dive guide and I felt very safe going on dives with him. The food on board was delicious! Simon was helpful and communicative through the whole process. Check my Instagram bethibrahim for pics of what we saw on the trip! Thanks Ayo Raja Ampat Divers!
Trip Date: 27th December 2020
Recommended for: Crew. Dive Guide. Food
Great first liveaboard experience covering Central and North Raja Ampat!
The diving is exceptional and way exceeded what we were expecting! The crew is amazing very good at what they do! The food was mainly traditional Indonesian cuisine which we thoroughly enjoyed. Otniel, Opes, and Onkor were all awesome and very passionate dive guides.
Recommended for: Friendly and efficient staff, amazing diving and guides, and awesome food!
Amazing staff and breath taking dives
The staff were super kind, polite, Wendy our dive master and manager of the boat was super nice, always taking care of us and making sure we were having a great experience overall. The dive sites were really beautiful, but also having the chance of doing different things like visiting Arborek island and Barefoot NGO work with the local community, doing a tracking to see Birds Paradise in Waigeo, understanding better about coral diversity and having the freedom to change plans by being in a Live Aboard.
Recommended for: Staff, dive locations and cost benefit
It was just wonderful!
The abundance of sea life. The crew that were very knowledgeable and responsible. Everybody was putting a lot of effort for us to enjoy the trip. Highly recommendable
Recommended for: The staff, dive master and atmosphere